Formula 1 Protein Shake Vanilla 7 sachets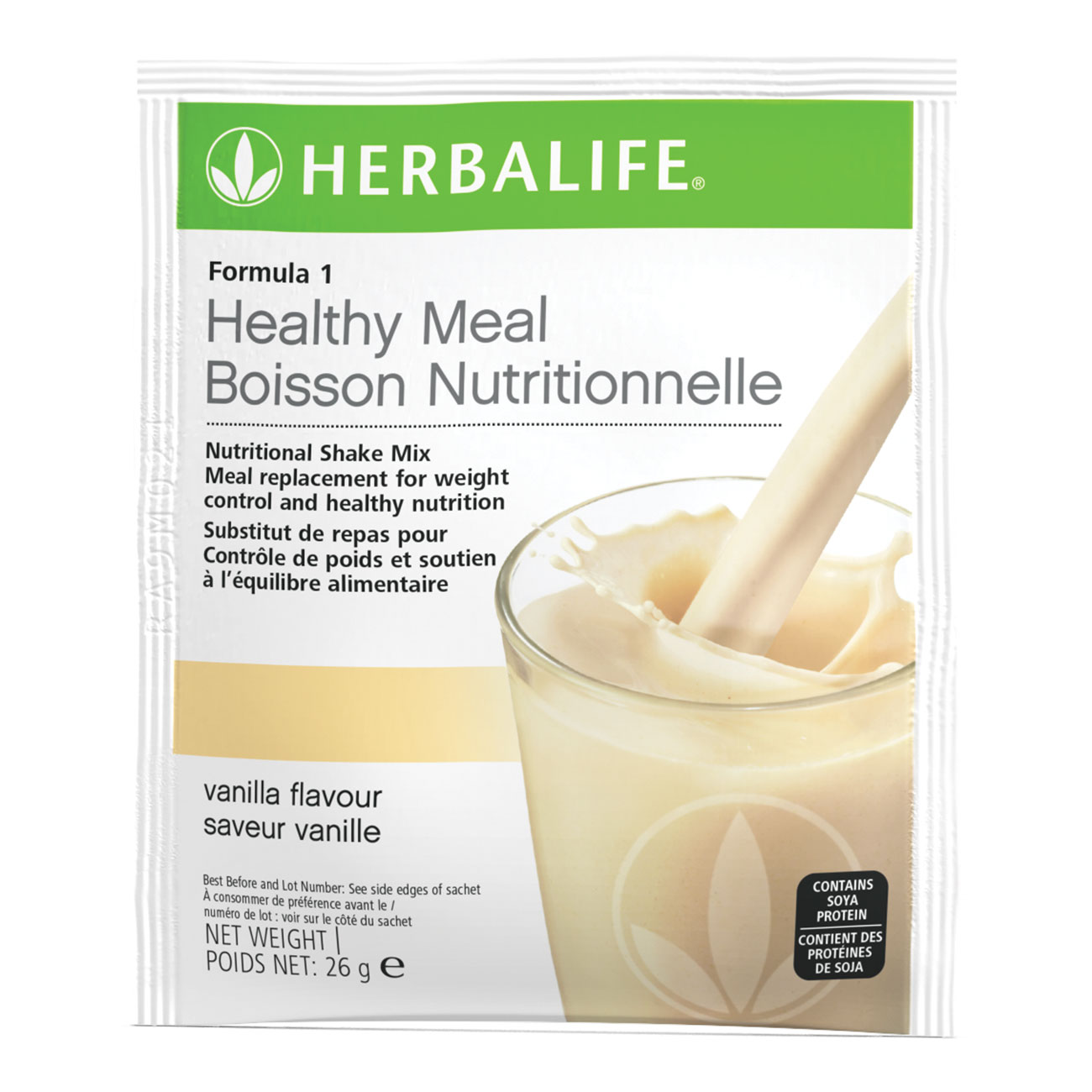 SKU 053K
GH₵ 136.41
Product Overview
Formula 1 Nutritional shake is a delicious healthy meal that provides an excellent balance of high quality protein from soya and milk, key nutrients and added botanicals. Introducing Formula 1 Vanilla: the revolutionary Herbalife Nutrition product.
Enjoy as a nutritious breakfast, lunch or dinner for your good health and effective weight control. 
A Formula 1 shake provides 25 vitamins and minerals, including the B-vitamins riboflavin, B6, B12, which contribute to normal energy-yielding metabolism and comes in a variety of exciting flavours.
It is a shake made to balance your lifestyle and nutritional requirements. Formula 1 is easy to make and has a deliciously creamy taste.
As a healthy meal choice, enjoy Formula 1 shake daily.
Key Features and Benefits:
Rich in Protein
High in Fibre
25 vitamins and minerals
Contains Vitamin E, plus Selenium and Zinc which contribute to the protection of cells from oxidative stress
Directions for use:
Enjoy a Formula 1 Vanilla Shake Mix every day. Gently shake the sachet prior to each use as content may settle.
Mix one sachet (26 g) of powder with 250 ml of semi-skimmed milk (1.5 % fat)
Enjoy this product within a balanced and varied diet, as part of a healthy, active lifestyle. Check out myherbalifeshake.com for additional shake recipes and serving suggestions.
For healthy nutrition: Replace one meal with a Formula 1 shake and eat two nutritionally balanced meals.
For weight control: Replace two meals with a Formula 1 shake and eat one nutritionally balanced meal.