Formula 1 Protein Shake Banana Cream 550g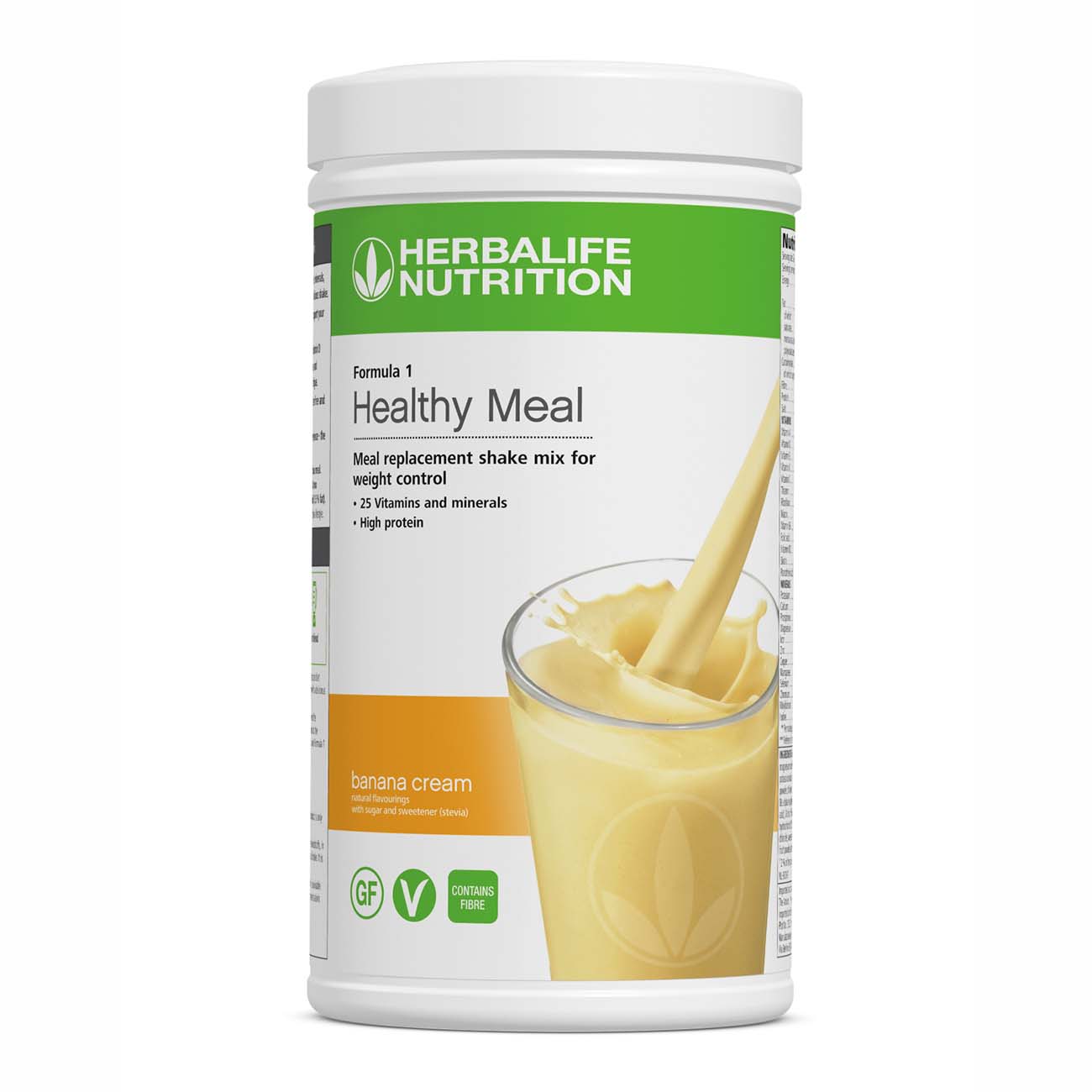 SKU 4462
GH₵ 327.41
Product Overview
Formula 1 offers convenience, taste and nutrition in one delicious shake. Featuring a blend of protein, fibre, and vitamins & minerals you no longer have to choose between healthy meals and convenience – the Formula 1 Shake is quick and easy to prepare! 
Get the nutrients your body needs, while staying committed to your preferences or diet requirements. Formula 1 Banana Cream Flavoured is made of ingredients that are vegan sourced, gluten free and is artificial colourant and artificial flavourings free.
Enjoy Formula 1 Shake Mix as a breakfast, lunch or dinner to support your active lifestyle.
It contains 25 vitamins and minerals, including B-vitamins (thiamin, niacin, biotin, B6, folic acid and pantothenic acid) vitamins A,C,D &E.
Enjoy every day as a healthy meal option. 
Key Features and Benefits:
931 kilojoules per serving
17.7 g protein per serving
4 g of fibre per serving
Vegan ingredients, gluten free and artificial colourant and artificial flavouring free
Directions for use:
Enjoy a Formula 1 Banana Cream Flavoured Shake Mix every day. Gently shake the canister prior to each use as content may settle.
Mix two tablespoons (26 g) of powder with 250 ml of cold, semi-skimmed milk (1.5 % fat)
For healthy nutrition: Replace one meal with a Formula 1 shake and eat two nutritionally balanced meals.
For weight control: Replace two meals with a Formula 1 shake and eat one nutritionally balanced meal.
Enjoy this product within a balanced and varied diet, as part of a healthy, active lifestyle. Check out myherbalifeshake.com for additional shake recipes and serving suggestions.